Hello, everyone! This has been quite a mentally exhausting week in the United States, but I think things are going to be okay (?) So that's a marked improvement over the past four years. Perhaps as a reflection of my scattered mental state, my monthly reads have been diverse: one crime novel, one romantic comedy, one poetic novella, and one work of fantasy. Overall, I enjoyed all of these books, and they really helped me get through the tumultuous end of this never-ending political season.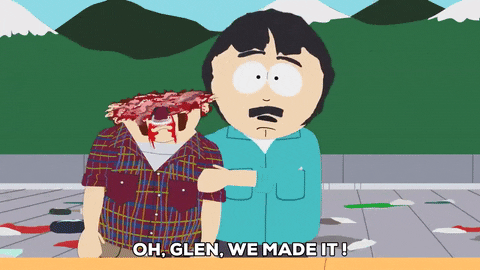 ---
I Owe You One by Sophia Kinsella
Quick Synopsis: Fixie Farr has always tried her best to support her family. A decade after her father's death, she helps her mother run their family shop, while trying to balance the misguided influences of her poseur brother and ditzy sister. When Fixie happens to help a stranger in need, he gives her an IOU, and sets off a chain of events that forces Fixie to look at her family, and her own needs, in a new light.
My thoughts: I used to be a huge fan of Sophia Kinsella when I was in middle school, and was a little wary to return to the fluffy genre of romantic comedies. And yet, this book was everything I didn't know I needed. Fixie is incredibly well-written: she's realistic, flawed, and complex, while also radiating kindness and generosity. The love interest, Sebastian, is dreamy and attractive, but also down-to-earth, and supportive. What's interesting about this novel is that even though it's a romance, the largest part of the novel is spent on the drama of an eroding family. I liked how Kinsella portrayed all of the characters as nuanced, and never villainous. It's kind of silly, kind of fluffy, and definitely not the type of book you'll remember too much of after a few weeks, but it's the perfect palate cleanser for stressful times.
To read or not to read? A book this cozy deserves to be read on a lazy Saturday with a nice cup of chai and a warm blanket.
---
The Butterfly Girl by Rene Denfeld
Quick Synopsis: Private investigator Naomi Cottle has earned the nickname "The Child Finder" for her preternatural gift at tracking down lost children. Her only failure has been her inability to find her sister, who she left behind as a child while escaping captivity. Convinced that the girl is still alive, Naomi's search leads her to downtown Portland, where she meets Celia, a homeless tween who turned to the streets to escape an abusive stepfather. As the pair grow closer, Naomi realizes that there is a killer stalking the streets of Portland, and Celia might be the key to finding him and Naomi's lost sister.
My thoughts: You can read my full review here, but in short, I was enamored with this book. Denfeld draws from her own experiences as a homeless teen to paint a haunting portrait of street people culture and illuminate the societal problems which fail vulnerable children and leave them exposed on the streets. Denfeld has a way of saying a lot with simple prose. The novel is short and suspenseful, yet as cold and beautiful as a winter's day. After being blown away by her first novel in the series The Child Finder, I am now a true fan of the author's work, and can't wait to see what she writes next. Hopefully there will be a film adaptation in the future, because Naomi is just the type of protagonist that the film world needs more of.
To read or not to read: Definitely read it! But like all crime fiction, this book has disturbing content, and might be best suited to read on a nice sunny day.
---
Red At The Bone by Jacqueline Woodson
Quick Synopsis: On the day of her debutante party, 16-year-old Melody, and her mother, father, and grandparents reflect on their shared familial history and trace how their eventful lives lead them all to this moment.
My thoughts: Reading this novella was a new experience for me. I had never read such poetic prose before, nor had I read much literature written by Black female authors. Woodson is a true literary talent: her work is like a song that combines several different disparate melodies into a lovely piece of music. I really enjoyed how she portrayed a single moment as a sort of connect the dots, and a sum of a lifetime of experiences. It's the type of novella that I know I'll keep thinking about when other books are forgotten. You can find my whole review here.
To read or not to read? Read it! It's a quick read, not more than a few hours, and will give you some thoughts to chew on to distract you from the chaos of the world around us.
---
Wildwood Dancing by Juliet Marillier
Quick Synopsis: When her father leaves on a trading mission in the East, 15-year-old Jena is left to manage his accounts, maintain his business, and look after her four other sisters. In medieval Transylvania, the girls are already seen as unusual for their "unfeminine" independence, and their secret visits to the fairy world at the Full Moon makes their idyllic existence even more precarious. When the girl's controlling older cousin Cezar starts asserting control over their castle, and threatens to destroy the fairy world they love, Jena and her sisters must find a way to take back their home and save their friends from Cezar's wrath.
My thoughts: I literally just grabbed this book on a whim from the library, and wasn't expecting much, but it blew me away. The first few chapters were difficult to get into, as Marillier sketches her fantasy world with rapid detail, but once the plot starts, I couldn't put it down. I mean, I was reading it at work just to see what would happen! I loved Jena's fierceness, her intelligence, and her independence. I adored how Marillier wrote each of the five sisters with their own unique traits and didn't rely on feminine stereotypes. The folklore was wonderful to read as well, as Marillier drew on traditional Hungarian fantasy tropes of vampires, fairies, and witches to fill out her cast of otherworldly characters. Most of all, I was swept off my feet by the unexpected romance at the end of the novel. Many contemporary fantasy novels rely on tired tropes of dominant alpha males and independent girls who nevertheless succumb to these men's charms, but Marillier completely subverted this trope. Needless to say, I have three other works of Marillier's extensive oeuvre sitting on my shelf right now.
To read or not to read? READ IT! This fantasy has everything! Sisters, frogs, vampires, witches, controlling men, historical accuracy, contemporary social dynamics, etc! If you need a book to occupy your next few days, this is the one.