Hello, everyone! It's that time of the month again where I reflect on all of the books I read over an arbitrarily determined length of time and wax poetic about how quickly time is passing. Can you guys believe it's September in the year of 2020? I still remember the Black Death like it was yesterday.
So what was on my bookshelf this month? One suspenseful murder mystery, one thrilling fantasy, one dull drama, and one heartbreaking work of fiction. Let's dive in!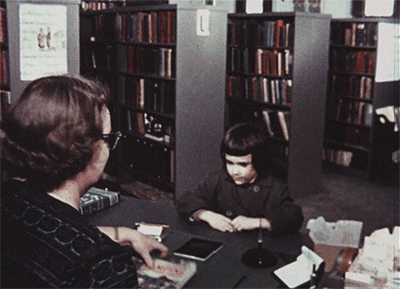 The Kept Woman by Karin Slaughter
Quick Synopsis: Agent Will Trent has finally got his life back under control. Employed as a top detective at the GBI (Georgia Bureau of Investigation), and dating his soul mate, medical examiner Sara Linton, he's been able to put his traumatic childhood mostly in the past. But when the murder of a crooked cop shows up on his doorstep, and the suspect is none other than Angie, his estranged wife, Will sees his new life breaking down around him. As Will rushes to solve the case, he must face the horrors of his past and attempt to put an end to a lifetime of cyclical violence.
My thoughts: This wasn't my favorite out of the three Karin Slaughter books that I've read so far. The issue for me lies with the three main characters: Will, Sara, and Angie, all pretty typical staples of crime fiction. Will is the handsome, troubled cop, Sara is the tough, yet beautiful love interest, and Angie is the cynical woman with a secret softness. The story itself was constantly surprising, with many narrative twists that I didn't see coming, but I found it difficult to root for anyone in this book because every character was so caught up in toxic relationships and constantly making bad decisions that I quickly grew frustrated. Angie, specifically, is a particularly horrible character to read. Even though I understand that she had a horrific childhood, her decision to victimize others as an adult definitely didn't endear her to me, and Slaughter's decision to make her a protagonist put me in a hard position where I was forced to empathize with a character who is in many ways the villain of the story.
While I appreciate the point that Slaughter is trying to make in this book, namely that childhood trauma leaves lasting effects on our adult relationships, I didn't feel that the novel had much to say beyond that. Sure, it's a lot to ask for depth from a crime thriller, but I felt like Pretty Girls, one of the other novels I read from Slaughter, was far superior in terms of character development and plot. I was deeply invested in the fate of those characters, so much so that I binge-read the book, but I found it difficult to even finish The Kept Woman.
To read or not to read: In a sea of crime fiction, The Kept Woman doesn't really stand out. The novel is certainly suspenseful, but I didn't feel invested in the characters or the storyline. I would skip it.
---
Spinning Silver by Naomi Novik
Quick Synopsis: The child of a reluctant moneylender, Miryem has grown up in rags while the rest of her village prospers from the money they've taken from her father. Determined to reduce their debt, Miryem takes over as moneylender, and is soon turning a profit. Her skill to turn "silver into gold" attracts the attention of the king of the Staryk, a race of elven creatures who live in permanent winter in their own kingdom. When the king shows up on her doorstep and demands that she turn his silver into gold, Miryem uses her cunning to meet his demands. But her success doesn't save her. Instead, she's whisked away to the Staryk kingdom where her gift for making a profit becomes high magic, and finds herself caught between the needs of the Staryk and the prosperity of her own people.
My thoughts: I love this book! Novik has become one my all-time favorite fantasy writers because her novels feature everything I love about fantasy: awesome female heroines, complicated magic systems, and allusions to history and politics. Set in the kingdom of Lithvas, Spinning Silver seems like a trip through the mirror to an alternate universe of Eastern Europe. There, anti-Semitism reigns strong, and the very act of Miryem becoming a moneylender is a demonstration of her incredible courage. As a Jewish woman, I loved reading about a heroine who was not too different from my own ancestors, and seeing her operate from a place of strength, even in a world that despises her, was very refreshing.
Additionally, this novel is one of the best adaptations of a classic fairytale that I've ever read. Novik understands that successful adaptations rely on infusing new into the old while retaining the same classic themes, and as a play on Rumpelstiltskin, this book succeeds admirably. Told from the perspective of three female characters, the book discusses gender politics, and themes about debt, forgiveness, and mercy, all while spinning an immersive story about magic and the battle between Fey and humans. It's a lot to balance, but Novik does it all like a pro.
To read or not to read? Read it! Read it right now!
---
The Mother-in-Law by Sally Hepworth
Quick Synopsis: Diana is dead. Her daughter-in-law Lucy is shocked by the news, but her complicated relationship with her mother-in-law leaves her more confused than grief-stricken. As the police try to solve the case, Lucy dives deep into her memories and reflects on how decades of familial conflict could have led to murder.
My thoughts: You can read my full review on this book here, but TLDR, this book is super dull. It's marketed as a crime thriller, but in reality this book is a domestic drama with a murder thrown into to spice things up. The scope of this story is stifling in its intimacy. I've found that domestic dramas are only interesting when they explore larger concepts (as most of them do), but this book only explores the ideas of motherhood and mother-in-laws in the most superficial terms. The ideas that women might have different ideas about how to raise their children, and that two grown women might not immediately get along just because of a marriage, are written like revelations. All in all, the novel just seemed shallow and outdated to me, and I, for one, feel like there are more interesting things to write about than the tired cliché that a wife's greatest enemy is her mother-in-law.
To read or not to read? If your idea of a beach read is this snooze-fest, then by all means read this book. But I'd rather read something a tad more interesting.
---
My Dark Vanessa by Kate Elizabeth Russell
Quick synopsis: Vanessa Wye is only fifteen when she begins an affair with her English teacher Jacob Strane. Like all teenage girls, she is desperate to fit in, and Strane's attentions seem flattering. But as their relationship grows more intense, Vanessa soon loses all control over herself and her normal teenage life. It's only fifteen years later, as an adult, that Vanessa begins to reflect on her affair with her teacher, and starts to realize that their relationship was not the love story that she once thought.
My thoughts: I loved this book so much that I wrote a 1000+ word blog post about it which you can read here. This is not an easy novel to read. It's disturbing, traumatic, and cynical. There is no happy ending, but watching Vanessa's journey towards understanding is as compelling and rewarding as any happy ending I've ever read. It's also not a story with clear cut heroes and villains. If Russell didn't so emphatically insist that work was fiction (and hinted at it being inspired by true events), I would say it was a memoir. Russell has a gift that many writers would kill to have: the ability to cut open the brain of a teenage girl and extract her exact feelings. I'm sure many male readers would be astonished to see the cynicism and self-hatred tucked into the crevices of many a 15-year-old girl. For them, this book is a primer of sorts. For many, this book will be unreadable strictly because of its darkness, but for me it was an eye-opening look into the pain and trauma that our society writes off as normal adolescence.
To read or not to read? You gotta read it. I'm sure this will be made into a movie in the next few years or so, so get ahead of the curve and read it before everyone else!