Hello, everyone! There is a lot of horrible things happening to innocent people in the United States right now, and I want to state that I unequivocally support protests against police brutality and systemic racism. But this is primarily an escapist pop culture blog, so I will leave the more thoughtfully developed essays to writers who have far more of a right to speak about these causes than I do.
So, with that said, on to the books. This month, I read a grand total of seven books, but sadly four of those were re-reads, so in the spirit of novelty, I will only include my first-time reads in this post. My shelf this month included one YA fantasy, one work of historical fiction, and one modern take on a classic Greek epic. Overall, it was a good month for reading, and a fabulous way to escape from the horrors of our modern world.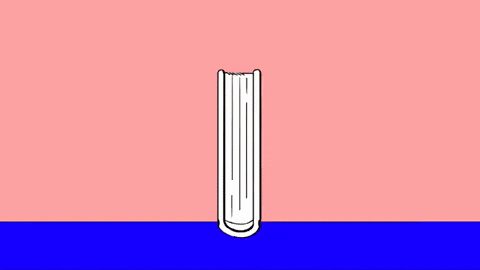 ---
The Song of Achilles by Madeline Miller
Quick Synopsis: Based on Homer's Iliad, Miller's novel follows young Greek Patroclus' journey from exiled prince to Achilles' most trusted companion and lover as he struggles against fate to keep Achilles safe during the Trojan War.
My take: Miller's work serves both as a modern translation of The Iliad, and a reinterpretation of the classic epic. By telling the story through the eyes of Patroclus, she gives readers a valuable and unique perspective into ancient Greek life and the personalities and motivations of famous Greek characters like Odysseus, Agamemnon, and of course, the Best of the Greeks, Achilles. Apart from her strength in reviving a classic work for modern readers, Miller's greatest talent lies in weaving a heartbreaking story of love and redemption between Patroclus and Achilles. For many young readers, The Song of Achilles may be their first introduction to two of the most famous characters in Western literature, and Miller's emphasis on their human struggles, rather than their heroic exploits, allows readers to form connections with larger-than-life personages. The Song of Achilles is a joy to read for many reasons, but Miller's focus on the romantic, rather than platonic, relationship between her two main characters is a daring move that earns TSOA its place in the hallowed canon of Iliad-related works.
To read or not to read: It's a must read. Seriously, why aren't you reading it right now?
---
Crimson Bound by Rosamund Hodge
Quick Synopsis: Rachelle is a bloodbound, which means she exists somewhere on the spectrum between vulnerable humans and the evil, all-powerful group of creatures known as forestborn. When Rachelle is called to protect the king's illegitimate son Armand, she is swept into a web of court intrigue and discovers that the great evil she's been working to destroy may be within the very thing she's ordered to protect.
My take: I have mixed emotions about this book because author Rosamund Hodge did a few things well and a lot of things not so well. While I enjoyed the overall plot of the story, and was riveted by the climax and ending of the novel, Hodge spends too much of her time on trite YA conventions like love triangles. Rachelle is an exciting heroine, but not very complex, and the other characters in the story are barely 2D. Additionally, Hodge tries to include too many different types of fantasy lore and mythology into her  fictional interpretation of 17th century Versailles, so in the end, her book has no convincing sense of time or place. You can find my full review here.
To read or not to read: It's not the worst book you'll ever read, but it's kind of a slog to get through, and for little reward.
---
Sin Eater by Megan Campisi
Quick synopsis: Set in an alternate-universe of 16th century London, Sin Eater tells the story of May, a young girl who is forced to be a sin-eater after stealing some bread. Forbidden from speaking, and feared by the rest of society, May must adapt to her new role as a pariah. But when her mentor, an older Sin Eater, is executed for refusing to eat the false sins of a high-born court lady, May decides to untangle the secrets of the Queen's court and avenge the death of her mentor.
My take: I really enjoyed the world that Campisi constructed in this novel. As a fan of Elizabethan history, I was fascinated by how she both preserved elements of the culture while infusing her own ideas onto a real society. Her world-building is detailed and cohesive, and her writing is beautiful. The only problem with Sin Eater is that the mystery at the heart of the novel is very easy to decipher if you're familiar with Elizabethan history. And as any fan of whodunnits knows, there's nothing more disappointing than realizing that you know all the answers before the book is halfway through. You can find my full review here.
To read or not to read: If you're not familiar with Elizabethan history, you'll be pleasantly surprised by this book. And if you are, enjoy the book for its immersive world, rather than its predictable story.
---
So that's it for this month. I hope everyone stays healthy and safe in these troubling times. Here's for hope of a better June.