Hello, everyone! We're in month 2 of the 'rona lockdown. Supplies are dwindling. Morale is low. But whenever the outside world seems too stressful, I like to take comfort in the familiar. Even though I have reached the ripe old age of 22, I still find myself returning to the books I used to read when I was a child: stories of magic, mystery, and mythology. I have a hearty appreciation for adult literature, but rarely do I find novels written for adults to have the same transporting quality as those written for children. So as the world continues to shift in frightening ways, make yourself a nice hot cup of chai and snuggle into your favorite overstuffed armchair with one of my five favorite children's books.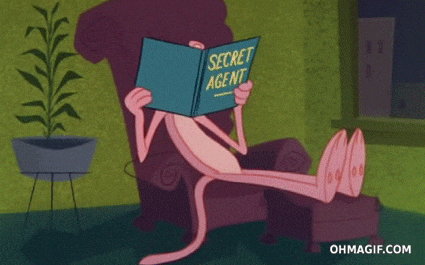 The Star of Kazan by Eva Ibbotson
As if a testament to my enduring love for this gem, I've already include Ibbotson's novel in one of my monthly reads posts. The Star of Kazan is a mysterious coming-of-age tale set in the enchanting world of pre-war Vienna. As a little kid, I was obsessed with reading books about food (and tbh, I still am), and almost no book was as fulfilling as this one, with pages dotted with delicious descriptions of cakes, pastries, and other mouthwatering Austrian cuisine. The entire novel is a feast for the senses. You'll get lost in Ibbotson's loving depiction of her home country. There's nothing quite like reading a love-letter wrapped in the trappings of a children's book. Not to say that the story itself isn't worth reading, because it's as clever, funny, suspenseful as many an adult novel. Adult readers might see the twists coming from miles away, but if you're looking for a book that goes down as easily as a nice hot bowl of soup, then the Star of Kazan will be your next favorite read.
---
The D'Aulaires Book of Greek Mythology by Ingri and Edgar Parin D'Aulaire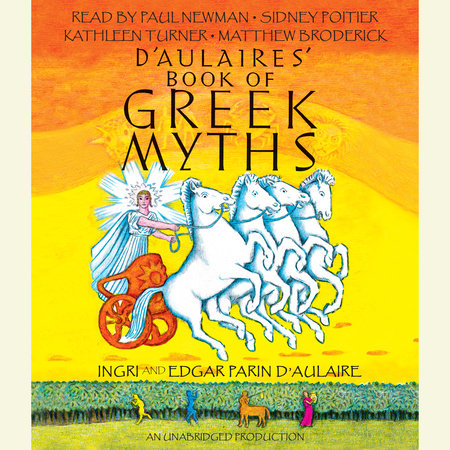 So I just read Circe and The Song of Achilles by the inimitable Madeline Miller, and I was absolutely blown away by how she made the lofty tales of The Iliad and The Odyssey accessible for modern readers. I owe even my tangential knowledge of these classic myths to D'Aulaire's Book of Greek Myths, a gorgeously illustrated collection of Greek myths spanning from the origins of the Olympians to their eventual decline. I was given this book by my grandparents at around age 6 and have returned to it dozens of times in the years since. The gods' many feats and foibles never cease to entertain me, and the accompanying illustrations are each unique works of art. If you're interested in Greek mythology, but unsure where to start, there's no better place than with this book. And the best part is that each story is only a few pages long, so you can mix these stories into your regularly scheduled reading without feeling like a bad adult for spending your day reading children's stories like me.
---
Hoot by Carl Hiaasen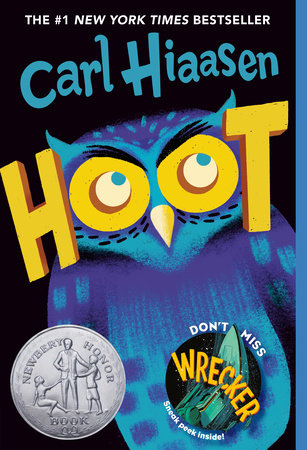 I know, I know, I need to stop talking about Carl Hiaasen all the damn time. But what can I say? The man is a national treasure! Long before I read Star Island and declared myself a Hiaasen devotee, I was a 8-year-old kid reading Hoot. Basically a slightly less mature version of his adult novels, Hoot pits a budding teenage environmentalist against greedy capitalists and corrupt politicians. The book was made into a pretty mediocre movie around 2006, but the book itself is Hiaasen at his finest: snarky, clever, and profound. I'd recommend this novel for any kid who feels powerless in the world, and any adult who feels the same. Like all of Hiaasen's books, his sharp tongue and scathing disapproval of modern Florida politics might be off-putting. But if you want an easy read with a kick, then Hoot is the book for you. And don't forget to read the rest of his books. He has a bibliography large enough to take you through the pandemic without the need to ever lift your nose from the page.
---
Heidi by Johanna Spyri
Whenever I feel too down about the 'rona, I like to imagine I'm strolling up and down the Swiss countryside, waving at Peter the Goatherd, and picking flowers to give to poor Clara the invalid. But why imagine all of those things when you can read them eerily reflected in Johanna Spyri's beloved children's book? It's another great children's book about food! There was nothing more enjoyable to 6-year-old me than reading about buttered bread. But Heidi isn't all about delicious Swiss peasant food, of course! It's also about love, learning, friendship, and all those sweet things that we've gotten too cynical to appreciate. Sometimes it's a joy to read simple books that have a happy ending. Heidi  is definitely that. Invalids can walk. Surly grandpas can smile. Little girls can change the world. Sure, it's not very realistic. But it's a wonderful fantasy in which to lose yourself in these bitter times. I would recommend reading this book with a nice piece of buttered toast and some fresh goat's milk. If you can't get goat's milk from a fat goat living on an isolated meadow in the Swiss Alps, then store bought is fine.
---
All-of-a-kind Family by Sydney Taylor
All-of-a-kind Family is like the Jewish version of Little Women, except much, much happier. As a little Jewish girl growing up, I loved reading Taylor's depictions of her family's life in the Upper East Side of New York during the early 1900s and imagining my own grandparents in their shoes. As you might have guessed, this book also has scrumptious depictions of traditional Jewish meals and serves as a great introduction to anyone interested in familiarizing themselves with Jewish-American culture. Like many children's books, the story is mostly a positive one, with scary events like scarlet fever passing by without casualties, and thankfully not a mention of anti-semitism to be found. It's a beautiful and comforting tale of sisters finding their way in the world without the stain of its cruelty. It might be a tad rose-colored and simplistic for some adult readers, but if you like reading about happy children and happy things, then it's an enjoyable way to pass an evening. Definitely a palate cleanser.
---
So there you have it: five children's books that stand the test of time. Read them to your children, or read them to yourself, but if you've run out of reading material and are desperate for more, give these five a try. They might take you to a new world, help you learn about a new culture, or take you to a time forgotten, but no matter what, they'll put a much needed smile on your face.