Hello, everyone! It's Week 745 of this quarantine, but we're still kicking. The libraries are closed, but we're still reading. For the first time in my life, I actually have to choose the books I'm going to buy instead of checking out 10 from the library and hoping one of them is a keeper. This month, I read a slew of thought-provoking books centered around differing ideas of female independence. From a modern memoir, to a fairytale, to an inspired retelling of classic mythology, they each gave me a new perspective on what it means to be a woman in this world. I call that a fulfilling month.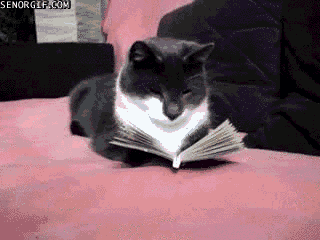 Educated by Tara Westover
Quick synopsis: Born into a family of fundamentalist Mormons, Tara Westover spent most of her childhood on an isolated mountain, helping her father with his junkyard and her mother with her tinctures. She never went to public school or to see a doctor. It is only as Tara grows older that she begins to realize that her life is abnormal, and that the people she was taught to fear are the people she was meant to join. As Tara strives for a more traditional education, she begins to see her sheltered childhood in a new light. Was she educated, or was she brainwashed?
My take: In the United States, we take freedom of religion for granted, but reading a memoir like Educated is an eye opening look into the consequences of letting extreme views on religion dictate one's existence. The memoir's greatest strength lies in Westover's descriptive voice. She is objective, but not distant. She recounts distressing memories with a matter-of-fact tone, and often tempers her own recollections with footnotes acknowledging that other members of her family might have remembered differently. It's this mixture of storytelling and visible revision that makes Westover's memoir so tangible, almost as if we're listening to Westover tell us her life story in real time, with all of the uncertainty that this might entail. Her life makes for a thrilling read because it seems so unbelievable: the story of a girl raised without a public school education who ascends to BYU and then Cambridge seems impossible. Even Westover herself admits the implausibility of her own journey. And yet, reading Educated, and seeing the nuance and frankness with which Westover analyzes her own complex feelings towards her childhood and her family, it's impossible not to believe her. Beneath the guise of simple memoir, Educated analyzes Westover's adolescence through the lenses of religion, sexuality, mental illness, and politics. It's an astounding book, and I'm certain only the first of many in a prolific career.
To read or not to read: It's a must read.
---
Book of a Thousand Days by Shannon Hale
Quick Synopsis: After her mother's death, 18-year-old mucker Dashti joins Lady Saren's royal household as her newest lady's maid. But when Lady Saren refuses to marry a vicious warlord, her father locks her and Dashti in a tower for seven years. With food running out and Saren paralyzed with depression, Dashti must decide whether to remain in the familiar tower, or escape into the unknown.
My take: Based on the obscure Brothers Grimm fairytale "Maid Maleen," Hale's story transplants the German fairytale to the Mongolian steppes. I've read this book multiple times throughout the years and never tire of Hale's clear prose. As a devotee of fairytale retellings, I love how Hale incorporates themes of independence, self-love, and bravery into this very traditional fairytale. Additionally, her beautiful descriptions of Mongolia and nomadic culture are truly transporting. It's a short book, and intended for a younger audience, but its value shouldn't be discounted. Dashti is a heroine for all ages, and her story is worth reading over and over again.
To read or not to read? Definitely read it.
---
Circe by Madeline Miller
Quick Synopsis: A seemingly powerless nymph and daughter of the Sun God Helios, Circe grows up bullied and discarded by her all-powerful family of gods and goddesses. But when Circe discovers the transformational power of pharmika herbs, she realizes that witchcraft has existed in her all along. Spanning hundreds of years, Circe tells the story of the mysterious witch through her own eyes as she meets mythical heroes and fights against fate to shape her own destiny.
My take: Forget a vaccine, this book is the coronavirus cure we've all been seeking. Who needs to travel when you can spend hundreds of pages traversing through the sun soaked isles of Ancient Greece? Miller is a storytelling virtuoso. She weaves together tales from The Odyssey, The Iliad, and other ancient texts to bring Circe's complicated story to life. Her prose is vibrant, her characterization jumps off of the page, and her plotting kept me hooked. Even though I'm familiar with Circe and the story of other Greek myths, I was entranced by how she was able to connect tales from every corner of the mythos and combine them into one cohesive story. I'm so glad I bought this book because I'll sure as hell be reading it again. Now, on to The Song of Achilles!
To read or not to read? Read it! It's like a dose of Vitamin C in a book!