Hey all you cool cats and kittens! Yes, I binge watched Tiger King. I don't think Carole Baskin killed her husband. He's dead in Costa Rica with his second family. But anyway, that's not what we're here to talk about. This month I read three murder mysteries and one historical novel. While none of these books blew me away, with the libraries closed for the foreseeable future, I'm grateful for pretty much any book I can get my hands on and I'm sure you are to. So what was on my nightstand this month?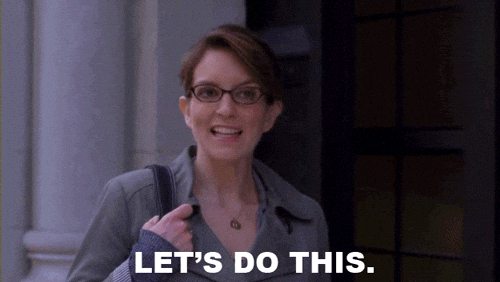 The Rich and the Dead by Liv Spector
Quick Synopsis: Lila Day was one of the best detectives in Los Angeles until she failed to solve the massacre of the entire Janus Society, a secretive private charity run by the world's wealthiest. 3 years later, she's working as a security guard for a hotel when she's approached by billionaire Teddy Hawkins, who wants her to use his time-machine to travel back three months before the murders and find the killer. Once through, Lila quickly immerses herself in the luxe lives of the rich and famous in order to infiltrate the Janus Society. But finding the killer won't be easy, especially when Lila's new friends become her prime suspects.
My take: It would be harder to find a fluffier murder mystery than this one. Spector's novel is short, breezy, and incredibly uncomplicated. Even with the a time machine flung into the mix, it was still pretty easy to guess the identity of the killer and roll your eyes at the predictable conclusion. While I did like Spector's nimble writing style, she relies overly heavily on cliches. Lila Day is your typical movie star of a female cop, tough and yet effortlessly beautiful. The rich are evil and shallow, the men are pigs, the women care about nothing more than clothes and makeup. Any characters with more complexity than a paper doll are immediately suspicious. While I don't regret reading it, I won't necessarily recommend it for anyone looking for a quality novel. It's a quintessential beach read, and might even be dumb enough to take your mind off of quarantine.
To read or not to read? If you have absolutely no other books in your house, it's better than nothing.
---
The Burning Chambers by Kate Mosse
Quick synopsis: Set in 16th century France, The Burning Chambers tells the story of the Jouberts, a family of booksellers who are trapped in the burgeoning conflict between the Hugenots and the Catholics.
My take: This was an immersive book. I was already interested in French history, but I knew little about this specific time period, so I was fascinated by how deeply Mosse researched her setting. There's something in this novel for everyone: complex history, battles, religion, romance, murder, and mystery. My only qualms with this novel are the characters. Mosse can write a compelling plot, but her characters are mostly prototypes, heroes and villains. Without all of the historical intricacies, the novel could pass for a fable. Apparently it's the first book in a trilogy, with the next novel taking place during the St. Bartholomew's Day Massacre, so I'm excited to keep reading. It's a long book, but worth the effort.
To read or not read: I'd give it a solid yes. For those uninterested in French history, her devotion to detail might push you away. But for others, it might be the part that draws you in.
---
To Darkness and To Death by Julia Spencer-Fleming
Quick Synopsis: Murder and mayhem in Millers Kill? Reverend Clare Fergusson is used to it. But when a kidnapping coincides with a land deal gone wrong, Fergusson and her wannabe lover Police Chief Russ Van Alstyne have their hands full.
My take: You can read my full review here, but in short, I really hated this book. Her writing is beautiful, but the plot was so meandering and inconceivable that I almost stopped reading in frustration. And don't even get me started on the quasi-affair between Fergusson and Van Alstyne. There will-they-won't-they story would be a lot cuter if Van Alstyne wasn't already married.
To read or not to read? Skip it. For one thing, it's the 4th novel in a nine book series, so there's no point in starting in the middle. And the ambiguous morality gets old quick.
---
The Suspect by Fiona Barton
Quick synopsis: Journalist Kate Waters is used to writing stories, but not about herself. When her son Jake becomes entangled in the murder of two teenage tourists in Thailand, Waters finds herself in an uncomfortable position. Can Waters uncover the truth without hurting her son?
My take: I would describe this mystery as thoroughly mediocre. With three alternating perspectives, the process of "learning" new information becomes incredibly repetitive, since Barton makes it a point to show how each perspective deals with the news. It felt more like a police report than a story, with a lot of telling and very little showing. Barton keeps her readers at a remove from her characters, which makes the characters seem cold and reserved. While I did like Barton's keen sense of British mannerisms and dialogue, I quickly grew bored of the glacial plot. When the killer is revealed, it's hardly a surprise, since almost every clue points to them from the beginning. And the twist at the end, while surprising, didn't move me nearly as much as it should. What's more, Barton's portrayal of the Thai police and the Thai people as being deceptive and corrupt left a bitter taste in my mouth, especially since it's the British, not the Thai, who are completely at fault in this novel.
To read or not to read: It's kind of like a bowl of oatmeal.  Easy and bland and will get the job done, but you won't enjoy doing it.