Hello, everyone! It's my birthday today! I'm 22 years old. I know that in the midst of a global pandemic, it's probably difficult for any of us to think positively about little milestones like birthdays, but I want to use today to talk about some things that I'm grateful for. And because this is a pop culture blog, I want to give you guys a peek into 10 pieces of pop culture that are keeping me sane and positive  in these scary and depressing times. Culture has always been a way to decompress and distract from the horrors of the real world, and in an era where millions of movies, books, and shows are at our fingertips, there is still a million things to be grateful for. In no particular order, here are the 10 pieces of pop culture I love right now.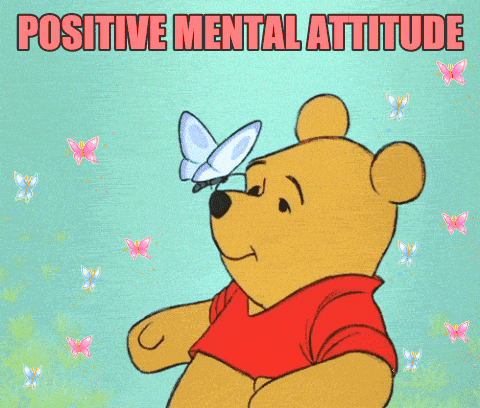 My Favorite Murder. 
A true-crime comedy podcast? A lot of people don't get it. But ever since I discovered this podcast, hosted by the wickedly funny Karen Kilgariff and Georgia Hardstark, I haven't been able to stop listening. While each episode revolves around the retelling of a famous murder, the real meat of the podcast lies in Kilgariff and Hardstark's ability to weave humor, feminism, honesty, and spot-on life advice into each of their stories. Listening to them is like listening to your 2 favorite aunts. They're sarcastic, they swear, and they'll tell you the hard truth. But they're also there for you when you need them, and there hasn't been a day when an episode of MFM hasn't been able to cheer me up.
---
Outlander
I've loved the novels for years and have had an on-again, off-again relationship with the series. But whatever its faults, this show keeps drawing me back in. The spellbinding combination of time-travel, 18th century history, and romance create a show that never fails to keep my interest. And as the show progresses, they've managed to turn beloved characters like Jamie and Claire into living and breathing people. This show doesn't get enough props for the insane amount of work that goes into its creation, from the gorgeous cinematography, to the haunting music, to the stunning costumes, and of course, the wigs!
---
Bob's Burgers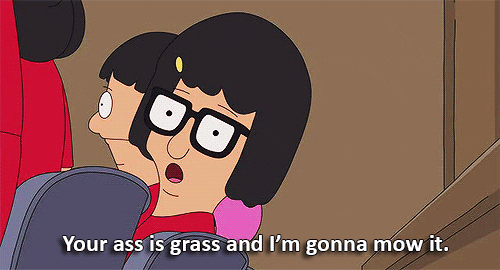 Nothing can pull me out of a bad mood quite like an episode of Bob's Burgers. Even in its 10th season the show manages to be laugh-out-loud funny and incredibly weird. I don't know how they come up with some of these plots (Aunt Gail teaching an art class in a yurt?), but each episode warms me up like a hot bowl of soup. I can't help but feel happy after watching this show and seeing the unconditional family love between the Belchers.
---
Taylor Swift's Entire Musical Repertoire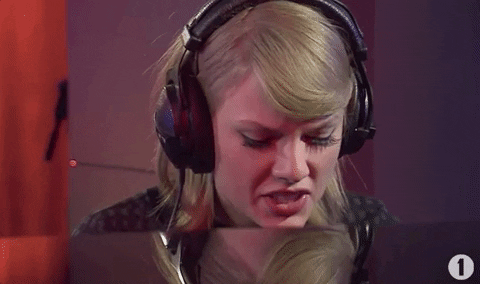 Don't @ me.  I don't care if you think she's fake or over-dramatic, she makes great music. I can listen to her songs on repeat in a way that I can't with any other artist. She knows how to capture nostalgia and bittersweet romance and anger and longing and turn it into melodic magic. Each album is its own mood and setting. When I'm feeling melancholy, I put on Red. When I'm feeling lost, I put on 1989. Fearless is for romance, Speak Now is for nostalgia. And Lover makes me happy. We should all be listening to music that makes us feel happy.
---
The ASMR Youtube Community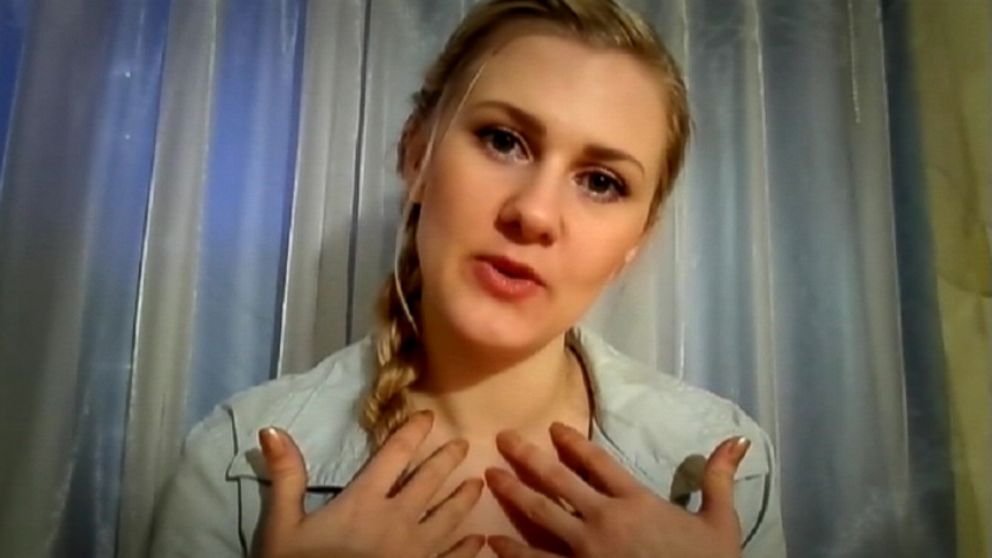 A lot of people are weirded out by ASMR, or think it has to do with some sort of sexual fetish. They would probably be amazed to discover that actual ASMR is more similar to a guided meditation. Sure, on the surface it seems bizarre. Random women pretend to be doctors, or hair stylists, or explain their collection of teas in a whispery voice. Sometimes it's just disembodied hands tapping on objects or crunching up clay. Sometime's it's a disembodied voice explaining new makeup palettes. But beneath the strangeness of these videos lies a deep calm. ASMR is about being paid attention to and being loved. Millions of people find it therapeutic and relaxing. We don't get to see a lot of entertainment that is as simple as ASMR or as selflessly kind. It's helped me overcome all kinds of stress and is perhaps the thing I would miss the most right now if it was taken away.
---
Savage Lovecast
Dan Savage's Savage Lovecast podcast is about relationships. It's also about the weirdness of human nature. Dan takes the questions that other more conventional advice columnists might turn away, questions about LGBT sexuality, polyamory, bigotry, and TMI sex questions. But perhaps the best part of every episode is his opening monologue where Dan spits the truth. In a time where everything seems to be going off the rails, hearing Dan talk about our current insane political climate thoughtfully and honestly makes me feel a little less crazy.
---
Fine Line by Harry Styles
I wasn't a fan of One Direction or Style's debut album, but I've been hooked on Fine Line since its release. It makes me think of summer and of the happy times waiting for us.  I love the way that Styles writes about love and romance. "Watermelon Sugar" and "Adore You" simultaneously make my mouth water and my heart flutter. These songs are joyful, sunny, and incredibly catchy. Perfect for battling pandemic depression.
---
UCB Characters Welcome
Trying to describe the characters in this series might be impossible. They can range from a princess with a secret to a reverse mermaid trying to sing "Part of Your World." In as little as 3 minutes, UCB's stellar comedians bring a host of bizarre characters to life. I find myself watching these late at night when I'm feeling my most upset and getting lost in their laugh-out-loud monologues. Zany humor has always been the best sort of distraction.
---
Murder mysteries
This one's a broad category, but I can't stop reading murder mysteries. Counterintuitive maybe, but they just make me feel better! Right now I'm reading To Darkness and To Death by Julia Spencer-Fleming and I plan on reading between 4-10 more until this pandemic is over. Fixating on other people's horrible problems always make me feel better about my own. And I love a good mystery!
---
Animal Crossing Wild World
Yes, that's the 2005 DS game and it still functions great! What is more relaxing than picking cherries, fishing, catching bugs, and trying to pay off your mortgage? I just want real life to be as peaceful as my small village of anthropomorphic animals. You know what's important in my town? Museum patronage, and fishing tournaments, and the turnip stalk market. That's what should really matter! But in all seriousness, I love playing this game because it reminds me to pay attention to the little things. Someday in the near future, this pandemic will all be over, but this game will still be here, waiting to be played with.
---