Hello, everyone! Yesterday I watched  Osgood Perkins'  newest horror flick Gretel and Hansel. Let's just say it was weird. Watching that film was like watching a really expensive play created by your one friend who's obsessed with Ren Faire and your other friend who's a goth. While I can't say that I enjoyed the film, I also can't say that I didn't admire its unique, bizarre, and risky as hell creativity. That alone is a reason to see it.
Quick synopsis: The classic tale of two children who fall unknowingly into the hands of a child-eating witch is turned on its head in Perkins' ambitious, anachronistic retelling.
My take: I should have known I was in for a wild ride when I saw that the main production company of the film was Orion Pictures. For those of you who don't care about production companies (and why would you?), Orion Picture's most notable works are films such as Caddyshack, Amadeus, and Dances With Wolves. They haven't released a blockbuster since pretty much 1997. So seeing their name on this film was my first indication that we were taking a trip back in time, back to red and blue lighting schemes, dramatically back-lit forest fog, and voice-over monologues.
The opening sequence of the film was absolutely stellar, so creepy and visually haunting that the rest of the film pales in comparison. We're introduced to the tale of the girl in the little pink cap, a story whose innocuous name belies its sinister contents. Perkins' flair for staging is at its best in this sequence.
Are you getting the goth Ren Faire vibes yet? I love the early aesthetic of this film because it's punchy, cohesive, and adheres to a consistent time period, though I'm not exactly sure what period that is (the hats say 1600s, the carriage says 1800s!) As soon as the main story begins, however, the movie starts to lose that valuable cohesion that keeps a potential runaway train of a movie on the rails.
The dynamic framing shifts to meandering close-ups that lend the film a cheap vlogging aesthetic, while the crisp focus on red, black, and pink transforms into an overabundance of stage-lighting, clearly inspired by 80s horror movies like Suspiria. All of that might have been alright, a watchable aesthetic even, if it wasn't for Perkins' confusingly anachronistic set design. While I'm fine with a movie that takes place in a relatively ambiguous time period, that ambiguous time period still needs to be cohesive, or else it becomes difficult to immerse yourself in the movie. The original Hansel and Gretel story most likely dates back to the middle ages, so it makes sense that Gretel and Hansel  would exist in an approximation of that era, too. But while the beginning of the film makes it seem clear that the film takes place during medieval times with period-appropriate costuming and architecture, that meticulous production design unravels the second we're introduced to Gretel and Hansel's story. From Gretel's Victorian orphan dress, to the evil witch's Frank Lloyd Wright inspired house, to the exposed metal pipes in the witch's secret basement, the film's set design lacks any rhyme or reason. I found myself focusing not on the story, but whether Perkins had made these choices intentionally, or because he had a blind location scout.
If it were just the anachronistic architecture, or just the avant-garde costume design, that wouldn't have affected my opinion of the movie, but when they're all thrown together, the film becomes an everything but the kitchen sink type of affair. Some directors can make that work, but Perkins isn't one of them.
And then, of course, there's the actual story. I'm still torn on what I think about it. The intersection between womanhood and violence has always been an underlying theme in many, many horror movies, but that doesn't mean it's an easy theme to write well. Perkins could have gone very dark in his attempt to explore Gretel's tense relationship with her own femininity, but instead he grazes the surface, and ends with predictable results. The majority of scenes in the film are weighed down by lengthy moral conversations and introspective voice-over that sound like they were written by a freshman philosophy major. If you've watched Carrie, or Raw, or The Witch (a movie that does dark fairytales a lot better), you'll feel like you heard it all before.
Final consensus: Overall, Gretel and Hansel feels like it's trying too hard. It grabs elements from better films, throws them at the wall, and hopes that it sticks. While some shots in the film are gorgeous, and it scratches the surface of what could have been a darkly compelling story, the meat of the film is dull and facile. It's clear that Perkins is overflowing with creativity, but the film would have benefitted from some more restraint.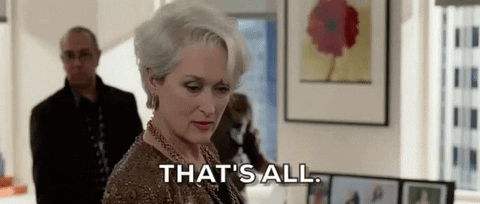 P.S
I was very surprised to learn that this batshit movie was directed by the same guy who made what is probably the most boring horror movie I have ever had the displeasure of watching. Who knew the guy was so versatile?