Hello, everyone! It's the first monthly reads post of 2020, and unfortunately, my haul this month was very mixed. On my shelf this month was one lush work of historical fiction, a quirky comedy, a dull murder mystery, a tale of witchcraft that didn't quite meet my expectations. Let's dive in!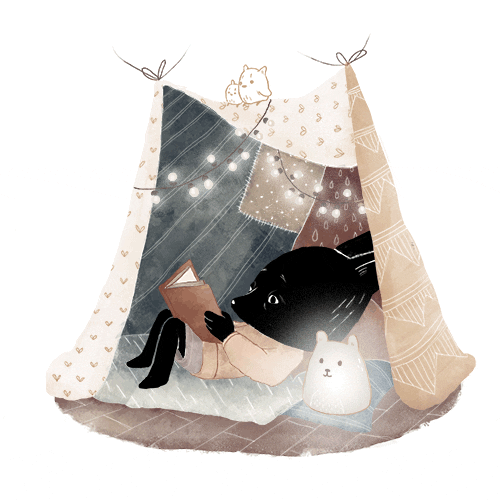 Katherine of Aragon: The True Queen by Alison Weir
Quick Summary: When Katherine of Aragon leaves Spain as a teenager to marry England's Prince Arthur, she's full of expectations about her bright future as England's next illustrious queen. But when Arthur suddenly dies, Katherine is left abandoned in a foreign court. Her marriage seven years later to Prince Henry seems like the perfect stroke of luck, but when Katherine fails to produce a male heir, her position at court becomes perilous.
My take: I've always been obsessed with Elizabethan history, so reading Katherine's story was like soaking in a warm and comfortable bath. Weir's prose is always reliably strong, her eye for detail astonishing, and her knowledge of the intricacies of the 16th century English court provides for an immersive read. The story was slow at times, as much of Katherine's later life is spent in exile with her ambassador serving as her sole connection to the outside world, but Weir fills these lonely moments with Katherine's intelligent, witty inner monologues. I personally find Katherine's story to be both awe-inspiring and frustrating, and it was fascinating to see Weir's take on how Katherine would have viewed her usurper Anne Boleyn, and her viewpoint on her faithless husband Henry VIII. Even though it's difficult for me as a modern reader to sympathize with Katherine constantly excusing her husbands appalling behavior, Weir's footnote at the end explains that she tried her best to portray Katherine with the same mindset as any woman born in the 1500s who would have believed that their husband's word was law. This narrative authenticity is what makes The True Queen such a satisfying read, even if you know this story like the back of your hand.
To read or not to read? Read it!
---
Native Tongue by Carl Hiaasen
Quick synopsis: When the rare blue-tongued mango voles are stolen from the Amazing Kingdom of Thrills, it seems like a routine day in Florida. But when journalist-turned-PR man Joe Winder starts to investigate, he realizes there's more to the story than he realized. With violent theme park goons on his back, Joe has to race to uncover the dark truth behind the second happiest place on Earth.
My take: Another month, another Carl Hiaasen book, except this time I'm pretty sure I didn't already read this one before. Like all Hiaasen books, it's a fun, breezy read. These are the type of books that I like to read before bed because they put me in such a good mood. Hiaasen has a unique comic voice, half sarcastic, half earnest, and his plots are always zany. Another great thing about Hiaasen's novels is that they have a passionate political voice. He's pro-environmentalist, anti-corruption, and anti-establishment, and yet you never feel like you're being lectured.
To read or not to read? Definitely read it.
---
Evil Things by Katja Ivar
Quick Summary: Finnish detective Hella Mauzer is the only female member of her unit in remote Lapland, feeling discouraged and isolated after her sudden transfer from the Helsinki homicide unit. When the body of Erno Jokinen is discovered in the forest of a remote village on the Soviet border, Hella is the only detective convinced that it might be murder. Determined to prove herself and find the killer, Hella delves into the snowy world of rural Finland and comes face to face with a host of secretive characters bent on concealing what happened to Erno.
My take: This book was a huge let-down. I was drawn in by the atmospheric cover and the moody world of wintry Finland. Although the story started well, with a host of fascinating characters, it quickly became a slog. I've never read Ivar's other work, and Evil Things gives me no further inclination to try her out. Her writing is dull and repetitive. She hammers certain themes, such as Mauser's feminist frustrations with the sexist police force, over and over and over, until they no longer have any gravity. Mauser isn't a particularly interesting character, nor is she very like-able. She's a stock female detective character – a prickly alcoholic concealing a dark past. I've seen it before and I'm getting tired of it, in the same way that I'm tired of stock male detective characters. And the plot drags, with an ending so anti-climactic that you're just flummoxed. The story defies credulity, with government conspiracies playing a central part in the narrative. By the time I was a third of the way through, I wanted to quit, but I had to force myself to finish in hopes that there was a satisfying ending.
To read or not to read? Skip this one. It will put you to sleep faster than a hot bath on a snowy Finnish night.
---
The Daughters of Temperance Hobbs by Katherine Howe
Quick Summary: Connie Goodwin is up for tenure as a colonial historian at Northeastern when she realizes she's pregnant. Her partner Sam is ecstatic. The only problem? Connie's family is plagued by a centuries old curse that stems from their witchy past. If Connie has her baby, Sam will die. In order to save Sam and keep her baby, Connie must find the source of the curse and put in end to it, or risk losing everything.
My take: To be fair I haven't finished this book yet, but I'm just not into it. I'm about half-way through and reluctant to continue. It's not a problem with the prose, as Howe's writing style is gorgeous, nor is it a problem with the characters. I like Connie and Sam and all of the interludes about Connie's witchy ancestors, but the problem is that I don't feel like the plot is going anywhere. It's kind of…mundane, like a placid documentary about research and academic competition and then some witchcraft sprinkled in. If I was more interested in the dissertation process I might like this novel more, but I think Howe should have focused more on the history of witchcraft than on the relatively low stakes of whether her main character gets tenure.