Hello, everyone! School has come again to steal my time and prevent me from reading for pleasure. With that in mind, I broke from my usual pattern to include August and September, hoping to mask my measly literature intake over these past two months. All in all it was only two books: a crime thriller and a Victorian classic that nevertheless managed to surprise me.  If adulthood means no time to read, I ain't here for it!
What You Want To See by Kristen Lepionka
Quick Synopsis: Private investigator Roxanne Weary is only looking for a simple case, but when Arthur Ungless shows up at her door and hires her to tail his fiancée Marin, she soon realizes that she's in over her head. Soon Marin is dead, the police are on the case, and Roxanne is mired in a web of family secrets and betrayal that she could never have anticipated.
My take: This is my first time reading Lepionka, and I'm sure I'll read her again. I was impressed by her casual, yet beautifully descriptive prose, and her firm control of her character's feelings and motives. Her protagonist, Roxanne, is unusual in two ways: she's a female PI and she's bisexual. It was refreshing to read a crime thriller told from the perspective of a queer female character and just feel like it was normal. Roxanne's relationships are handled just like any straight relationships might have been, and she's never really denigrated for being a woman in a male-dominated field. The mystery itself was less gripping than I would have liked, but it still piqued my interest enough to keep me turning the pages. That said, I liked being in Roxanne's head and would definitely read the other two books in the series.
To read or not to read: Read it!
---
Jane Eyre by Charlotte Brontë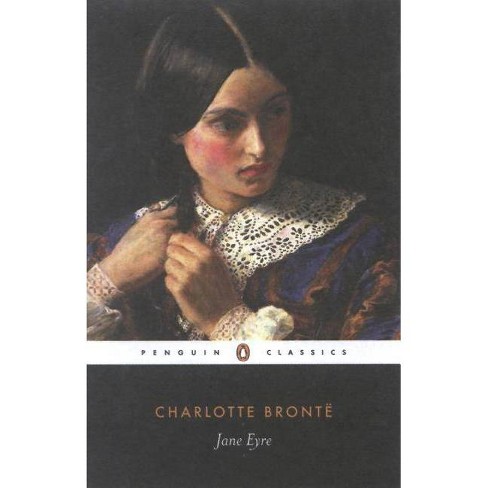 Quick Synopsis: Y'all know this book, but if you don't (because you've lived under a rock since 1840), the novel follows Jane Eyre from her adolescence spent at a strict girl's school to her post as a governess for the mysterious Mr. Rochester.
My take: I read this for class, thinking I already knew it, but boy was I in for a surprise. The film adaptation just doesn't capture Jane's self-deprecating wit and humor, the playful relationship she has with Rochester, or the complicated dynamics between Jane, Rochester, and Bertha Mason. I could jabber about this book for ages and ages, but let me just say I love it, and if you've seen the movie, you should still read the book! Also, Jane is 100 percent that bitch, and I love her.
To read or not to read? What would Blanche Ingram say? Obviously read it!
---
This was a super short post, but I hope you found a book or two to add to your lists. If you're in college, I wish you well! May we all find a little more time to read for fun. Jane Eyre would certainly disapprove of all this flim flam we call YouTube and Netflix.