Hello, everyone! I took a break from true crime this month and delved into some thrilling historical fiction novels. On the docket: a chilling little ghost story, a classic novel of manners, and a story of a legendary queen and her tumultuous marriage. What did you read this month?
The Woman in Black by Susan Hill
Synopsis: On a cozy Christmas eve, middle-aged lawyer Arthur Kipps recalls his decades- earlier encounter with The Woman in Black, a vengeful ghost who haunts a decrepit manor in a rural English village.
My take: I came to this novel after first seeing the 2012 film adaptation starring Daniel Radcliffe. That film is probably the only horror movie that still freaks me out every time I watch it, so I was extremely excited to read the original novel. Susan Hill's story is quite different from the film. Where the film is bathed in dread and misery, the novel is told lightly, from the safety of the narrator's memories. Although the story itself is tragic and horrifying, we know that Arthur will turn out all right in the end. This framing device lessened the overall horror of the novel, but I was pleasantly surprised by how well Hill communicates a sense of terror with her clean, slightly old-fashioned prose. The novel is less gory than the movie and doesn't reveal the shocking implications of Arthur's decision to keep visiting the ghost until the final two pages of the book, which in my opinion lessened the impact of the story's horror. It's a chilling book, a sad book, and a funny book, but it probably won't keep you up at night. If you're looking for terror, however, I suggest watching the 2012 film, which intensifies the horror of the novel and adds suspense by removing the extended flashback structure.
To read or not to read? Definitely read it! Cozy up with a steaming cup of Earl Grey on a rainy afternoon and you'll be finished by supper.
---
The House of Mirth by Edith Wharton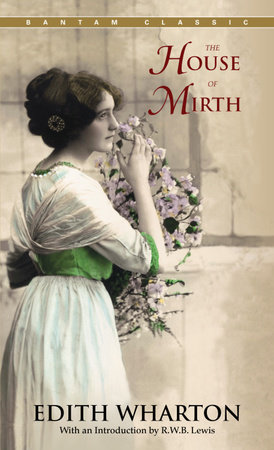 Synopsis: 29-year-old Lily Bart has everything that matters in 1890s New York: beauty, elegance, wit, and class. The only thing she doesn't have is money, which puts her in the precarious position of needing a husband while having to pretend that she doesn't. As Lily hunts for a wealthy husband, she is thwarted by the classist malice of New York's upper crust and her own love for Lawrence Selden, a middle-class lawyer. When an innocent financial deal with her friend's husband sets tongues wagging, Lily's life begins a fatalistic spiral towards her doom.
My take: I didn't find this to be an easy novel to read, but I enjoyed the struggle. Wharton's biting snark kept the story light and amusing, while also playing counterpart to the darkness and vapidity of the lives of New York's elite. Like many classic novels, the protagonist makes decisions that lead to tragedy, and as Wharton writes Lily with such a sympathetic hand, I found it difficult to keep reading through the depressing second half of her story. The House of Mirth needed to be a tragedy to get its point across to the insulated world of the rich, yet I can still wish that poor Lily Bart was given a different fate. I'm on to reading The Age of Innocence, which I know will be just as tragic. Wharton's message against the inherent cruelty in elite society rings just as true now as it did then and her novel is a must-read. Times have changed and women are no longer forced to husband hunt for their survival, but if our fascination with the president and influencer culture is any indication, the wealthy still live untouched in their house of mirth.
To read or not to read? Of course you have to read it!
---
Captive Queen: A Novel of Eleanor of Aquitaine by Alison Weir
Synopsis: Eleanor of Aquitaine, Queen of France, had been trapped in a loveless marriage with King Louis for more than a decade when her world is turned upside down by the arrival of 18-year-old Henry Plantagenet. Thus begins the tumultuous marriage of Eleanor and Henry, a union that created the great king Richard the Lion-heart, and ended in hatred, violence, and imprisonment.
My take: I love Alison Weir's non-fiction historical biographies and her historical fiction, so picking up this book was a no-brainer. As always, Weir captures the intricacies of medieval Europe and successfully embellishes historical events into a tragically compelling narrative of love, lust, and betrayal. Weir's talent lies in her descriptions and her ability to boil down the sprawling history of Henry and Eleanor's lives into a clean timeline. Her only weakness is her dialogue, which can feel stiff at times. However, it's easy to look past that weakness when one takes into account the breadth of Weir's novel. Many of us know about Henry II and Eleanor of Aquitaine as separate legends, but Alison Weir shows her audience that their legacies were always intertwined. It's no small feat to combine their histories into one novel while also giving readers insight into the twisted dynamic of their marriage.
To read or not to read? Read it!